Posted:
Friday, August 12, 2022 - 14:30
/
Last updated:
Tuesday, September 27, 2022 - 18:49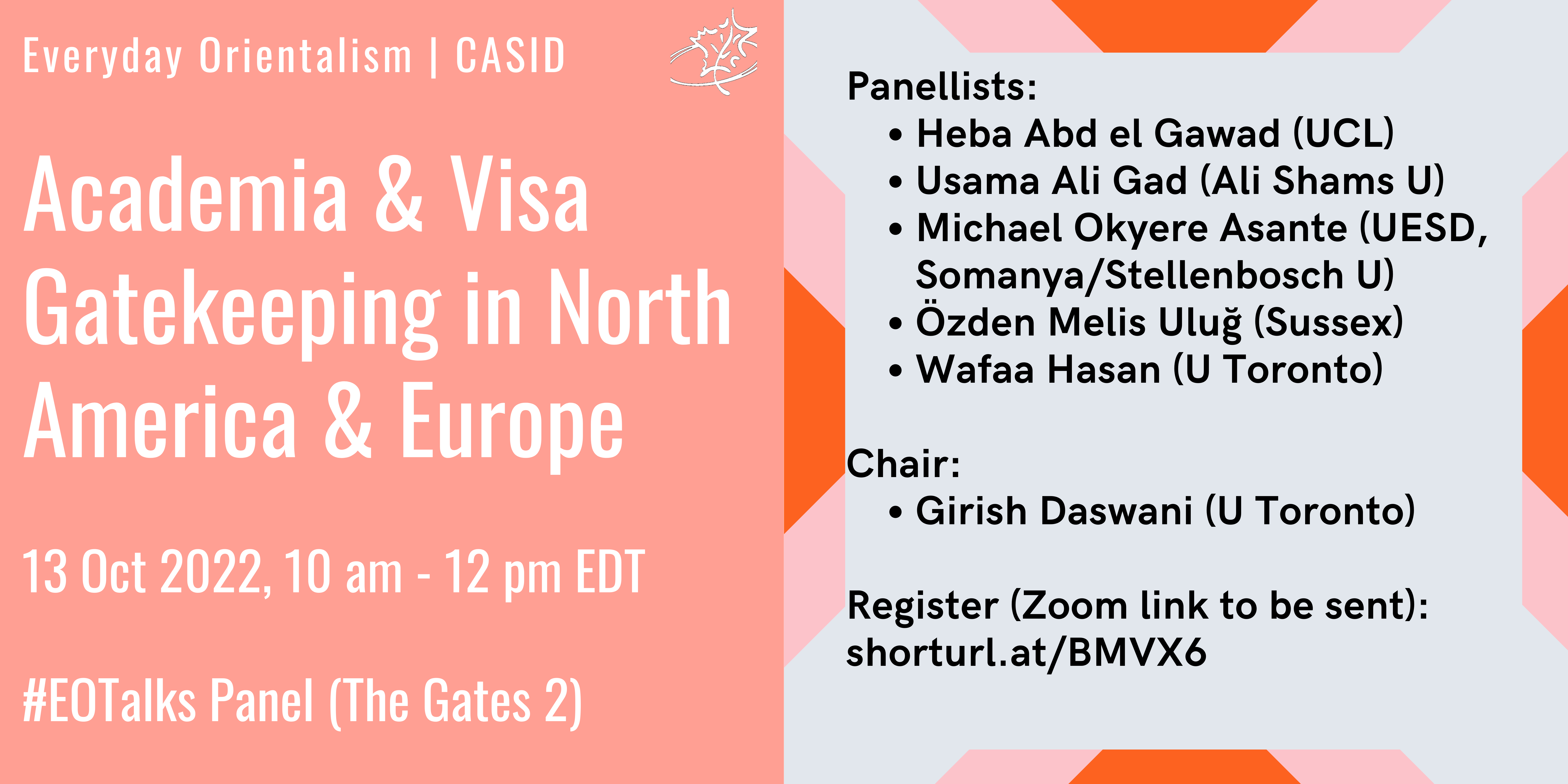 CASID is proud to support Everyday Orientalism #EOTalks on 'Academic and Visa Gatekeeping in North America and Europe.'
The event will be held on 13 October 2022, 10 am to noon EDT (via Zoom). Please join us!
Panel:
Heba Abd el Gawad, University College London, UK
Usama Ali Gad, Ain Shams University, Egypt
Michael Okyere, Stellenbosch University, South Africa
Ozden Ulug, Sussex University, UK
Wafaa Hasan, University of Toronto, Canada
Chair:
Girish Daswani, University of Toronto, Canada
Registration: shorturl.at/BMVX6
This event is in English.