Posted:
Wednesday, May 25, 2022 - 22:38
/
Last updated:
Wednesday, May 25, 2022 - 22:50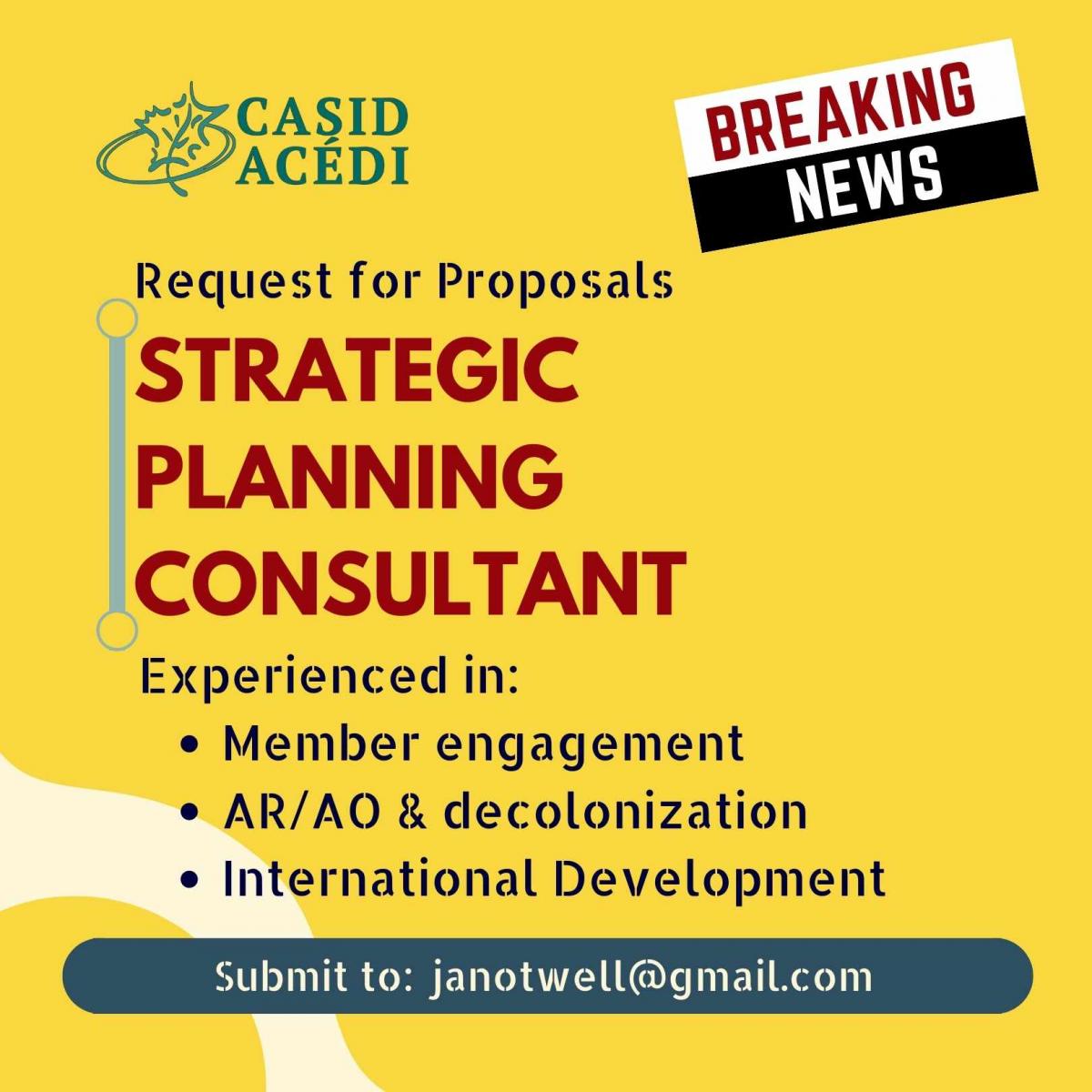 Position: Consultant
Tentative Start Date: June 22, 2022
End Date: May 31, 2023
Location: Virtual
Opportunity Type: Consultancy
Budget: up to $15,000 maximum (plus HST)
Deadline to submit proposal: June 8, 2022 at 5:00pm Eastern
CASID is seeking proposals from qualified consultants/firms to assist in the development of a new, comprehensive strategic plan which will guide the organization over the next four (4) years (2023-2027). The successful consultant(s)/firm must have extensive strategic planning experience, including the ability to conduct all required research, coordinate and facilitate the planning process, and create a strategic planning document that is measurable and suitable for public review and presentations. The consultant(s)/firm must demonstrate an understanding of the nonprofit sector and commitment to anti-racist, anti-imperialist and decolonizing work. Further, the consultant(s)/firm must be able to work in both English and French (or allocate a portion of the budget toward interpretation/translation). Demonstrated experience working within the international development sector broadly, and knowledge of CASID in particular, are considered assets.
For further information, please see the attached document.
For further information, or to ask questions about this opportunity, please contact Jess Notwell, Chair, CASID Governance Sub-Committee at janotwell@gmail.com.