Posted:
Thursday, March 17, 2022 - 12:55
/
Last updated:
Friday, March 18, 2022 - 14:50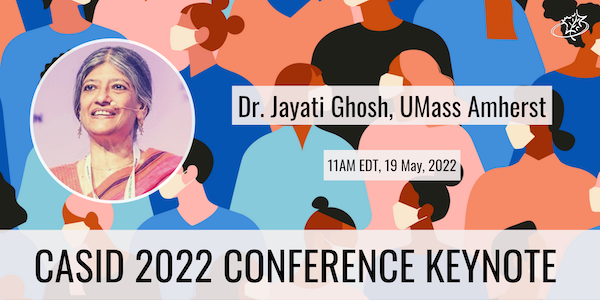 The Canadian Association for the Study of International Development (CASID) is pleased to announce that the keynote speaker for our 2022 Conference will be the renowned development economist Professor Jayati Ghosh, UMass Amherst.
Thursday, May 19th, 11:00 AM – 12:30 PM EDT
More details to follow.
This event will be in English with simultaneous translation into French and will be live closed captioned.