Posted:
Saturday, April 29, 2023 - 13:02
/
Last updated:
Thursday, May 11, 2023 - 21:29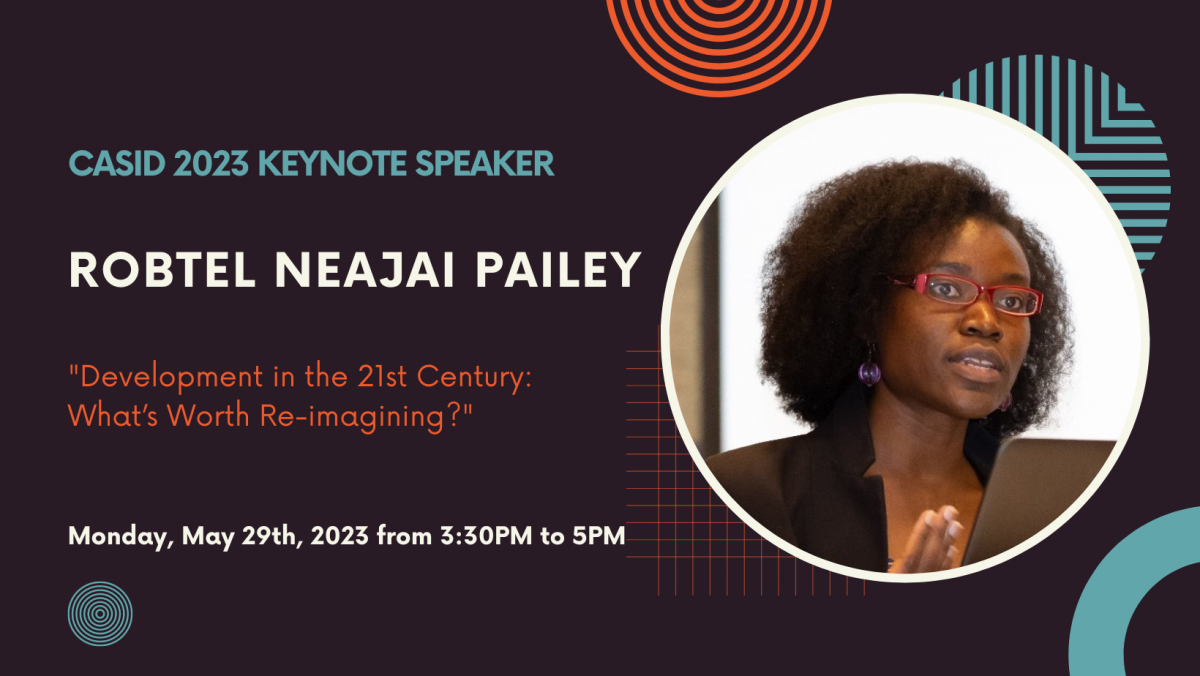 Development in the 21st Century: What's Worth Re-imagining?
CASID is pleased to announce that the keynote speaker for our 2023 Conference will be Liberian scholar-activist Robtel Neajai Pailey of the London School of Economics and Political Science (LSE). Four years ago, Dr. Pailey re-invigorated a debate about the colonial underpinnings of mainstream development and its racist logics with an influential journal article entitled 'De-centring the "White Gaze" of Development'. She has since distinguished herself as a critical public voice on decoloniality. In this 'keynote conversation', Pailey reflects on a range of issues at the intersection of scholarship and social justice, including, but not limited to: reparations as more emancipatory than aid; indigeneity as a proxy for racial minority status; mainstreaming race as an anti-racist agenda for development; diasporas as both spoilers and enablers of development; citizenship as a continuum of inclusion and exclusion; Canada as a small player in the development sector; the dichotomy between 'global' vs 'international' development; and the trajectory of Development Studies as a field of academic inquiry. This event is co-hosted by the Canadian Association of African Studies and the Society for Socialist Studies.
Monday, May 29th, 3:30 – 5:00 PM EDT
Vari Hall C, York University
This hybrid event will be in English with simultaneous translation into French and will be live closed captioned.