Posted:
Sunday, April 18, 2021 - 09:15
/
Last updated:
Sunday, April 18, 2021 - 09:26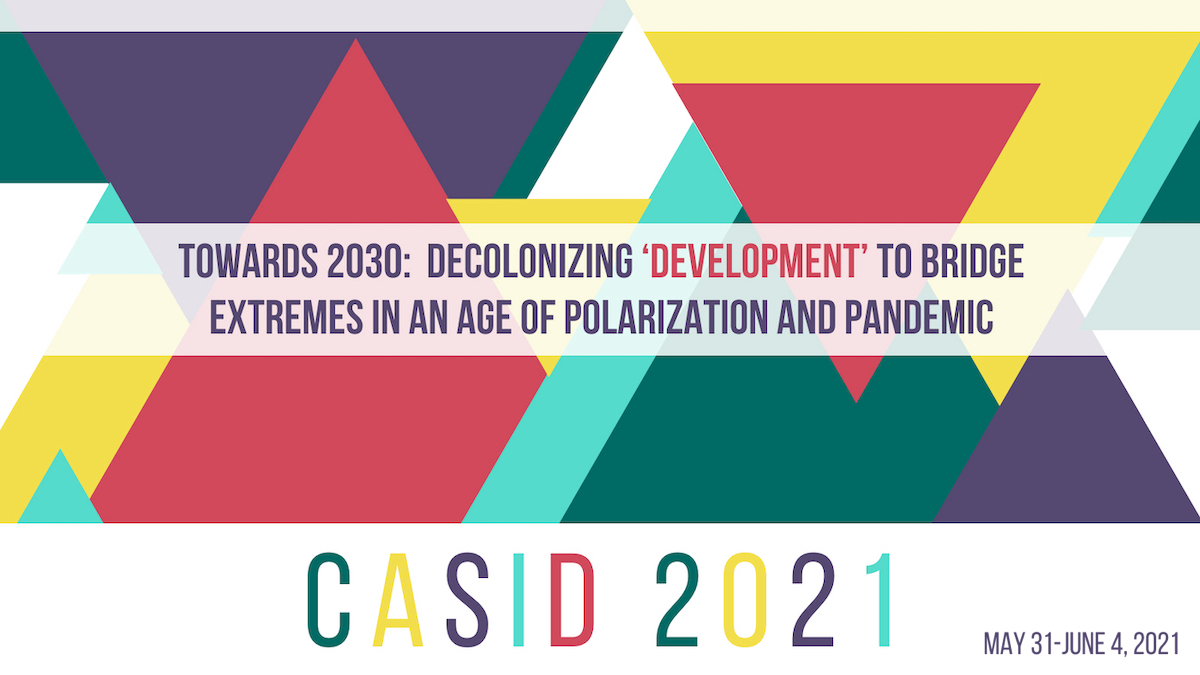 The CASID 2021 Conference was originally scheduled to take place virtually from 2 – 4 June at the University of Alberta, Edmonton as a part of the Federation for the Humanities and Social Sciences Annual Congress.
Due to CASID's withdrawal from Congress 2021
in solidarity with
the Black Canadian Studies Association, the independent CASID 2021 Conference will now take place virtually from May 31 – June 4.
Program
In the interests of participant convenience and reducing fatigue, the CASID 2021 Conference will be held over five days from May 31 – June 4. The conference program will run daily from 10AM - 4PM EDT.
Attendees and presenters can access the working Conference Program, including detailed session information and abstracts, and the conference Zoom sessions, via our online platform
Conftool
.
Registration and Fees
If you are presenting at CASID 2021 you are already registered for the conference via
Conftool
and can proceed to pay your
registration fees
.
For all other attendees, you will receive an email with login details to Conftool once you have paid your registration fees.
Conference registration fees are far lower this year without the Congress fees. Registration fees are divided into three categories on a sliding scale for both CASID members and non-members.
All conference participants are encouraged to become
members
of CASID.
For presenters, the deadline to pay registration fees is May 10.
Registration for attendees will remain open until the end of the conference.
Please consult the
CASID 2021 website
for more information regarding registration and fees, the conference program and the online platform. We will continue to update the website as we approach the conference.
If you have any questions, please contact the conference organizers at
conference.coordinator@casid-acedi.ca
.
Looking forward to seeing you online in June!

The 2021 CASID Conference Committee.