Posted:
Friday, May 5, 2023 - 11:51
/
Last updated:
Thursday, May 11, 2023 - 07:23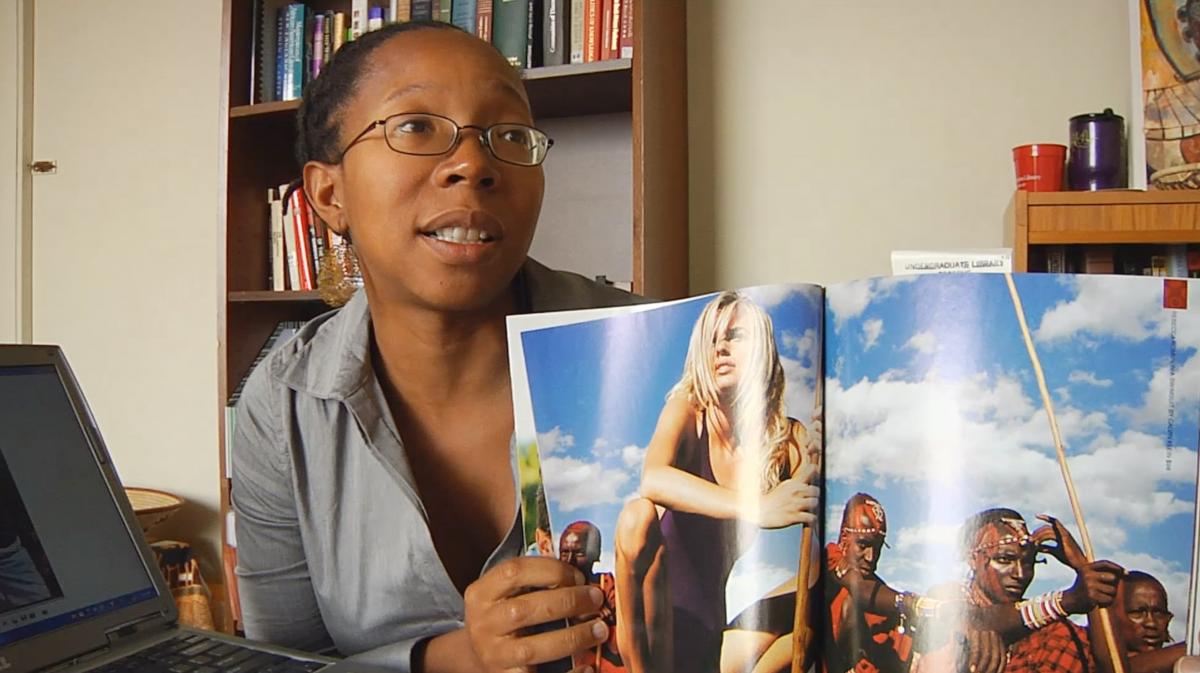 Zine Magubane dissects representations of Africa
From the sketches brought back by the first European adventurers to eerily similar news and pop culture images today, WHEN I SAY AFRICA takes a provocative look at enduring stereotypes of the African continent. It follows encounters between Africans and Americans, challenging Westerners to turn the lens on themselves and rethink doing good at home and abroad. WHEN I SAY AFRICA unpacks the problematic white savior narratives that are at the root of Western entanglements with Africa. As white filmmakers we intend the film to be a space where self awareness and a critical view of media, pop culture and humanitarianism can lead Western audiences to reflect on their complicity in systems of global privilege. The film (which remains a work in progress) sets out to disrupt problematic narratives and asks audiences to think about different ways of representing and engaging with the continent.
Join CASID for a film screening and discussion with producer Kathryn Mathers, an Associate Professor of the Practice in International Comparative Studies and Cultural Anthropology at Duke University who writes when she feels especially passionate for the magazine Africa is a Country. Her latest book, White Saviorism and Popular Culture: Africa as a Space for American Salvation. Routledge 2022 interrogates the White Savior Industrial Complex by exploring how America continues to present an imagined Africa as a space for salvation in the 21st century.
Monday, May 29th, 2023, 7-9:00 PM
Vari Hall C, York University